Take you to know 1.0mm terminal line, high precision 0D- [Dongguan Leyang]
source:未知
popularity:
time:2020-01-04 10:21
Leyang terminal wire has been aligned with international brands and has insight into market demand. For a long time, Leyang has been at the forefront of production, producing precision products such as 0.8mm and 1.0mm terminal wires. Molex has introduced a 1.0mm terminal pitch wire-to-board terminal wire, which provides a variety of tin-plated or gold-plated contacts, as well as matching methods and directions, providing design flexibility for a variety of compact applications.
The characteristic and advantage of the 1.0mm terminal line spacing wire-to-board terminal wire is that its internal friction lock can save space, the internal forced lock has a reliable mating holding force, is easy to plug and unplug, and provides a reliable mating holding force. The relay and pull-out force are small to prevent tangling and latch damage.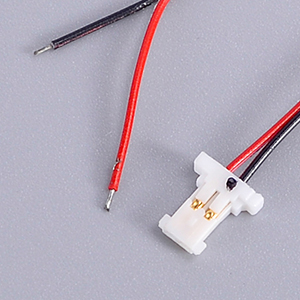 1.0mm terminal wire series, can save space to install other components, thick gold plating options (0.1, 0.38 and 0.76 microns), excellent reliability and durability in harsh environments, surface mount for assembly process, can be Improve cost efficiency, and automated assembly reduces manual operations.
1.00mm terminal wire can be applied to consumer products, such as: drones, smart meters, air conditioners, televisions, mobile POS terminals, and any other innovative electronic devices. In the medical industry, it can be used for patient monitoring equipment. It is also suitable for servo motors in industry, which can also be used for electronic modules and telecommunications / network equipment servers in the automotive industry. As an advanced terminal wire manufacturer in China, Leyang Electronics can provide relevant services and support for the market, and each terminal wire is carefully built.