Smart home appliance terminal line products and solutions- [Dongguan Leyang]
source:未知
popularity:
time:2020-01-04 10:16
Smart home appliance terminal line products and solutions, in the near future, home appliances will become smarter, more efficient and more practical than ever before. Whether it is large appliances and components such as air conditioners, refrigerators, washing machines, or vacuum cleaners, coffee machines, rice cookers, dishwashers, power tools, security systems, games, vending machines, garage door openers and other smart small household appliances, Leyang Terminal wires can provide you with reliable and high-performance connection products and solutions, helping you accelerate product development and bring products to market quickly.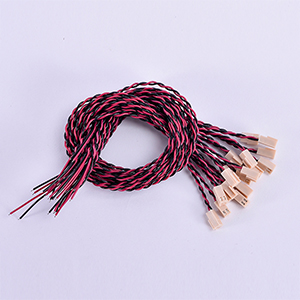 The intelligent home appliance terminal wire developed by Leyang Terminal Wire can provide stable and reliable power connections for various household appliances and components. Our wide range of power terminal cables provides reliable connections for home appliances and other high current, high temperature, and wire-to-board applications.
Nowadays, the pace of life is getting faster and faster, and products are being updated more and more frequently. Innovation is the only way for enterprises, especially for smart home appliance terminal wires. Immediately entering the 5G era, major manufacturers are about to face new challenges. Time It is the market. As a traditional industry, if we want to take a step closer, we must meet the various needs of our customers. This is also our pursuit!